Sublimation Printing on to polyester
Our newest fabric printing process, sublimation printing bonds the ink deep into the fibres so it becomes part of the textile rather than being in a layer on top. This makes it an ideal method of printing on to polyester, ideal for outdoor flags and banners, or on to high quality polyester velvet for bespoke cushion covers and bags.
What is sublimation printing?
The inks in sublimation printing are extremely heat sensitive, and when heated turn into a gas that combines with the 100% polyester medium. As the colour becomes part of the fabric itself, the image won't fade or crack even after many washes. As part of the process, we'll first print your design onto a specific paper that's placed on top of the polyester and heat transferred to create the finished fabric.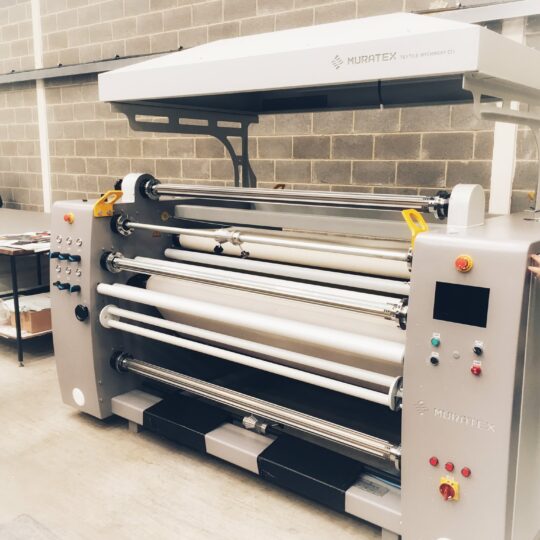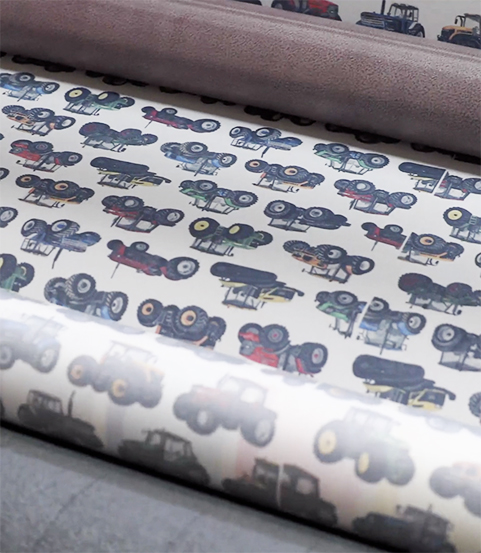 The freedom of sublimation printing
Sublimation printing gives you complete freedom of design compared with other methods, with virtually no limit to what can be printed whether it's illustrations, photographic images or text. This method of custom fabric printing is ideal for small batch orders, seam-to-seam designs and bespoke textile products that feature multiple design variations. Can't decide which fabric or printing method is best for your design? Order a swatch pack or get in touch with our team today.