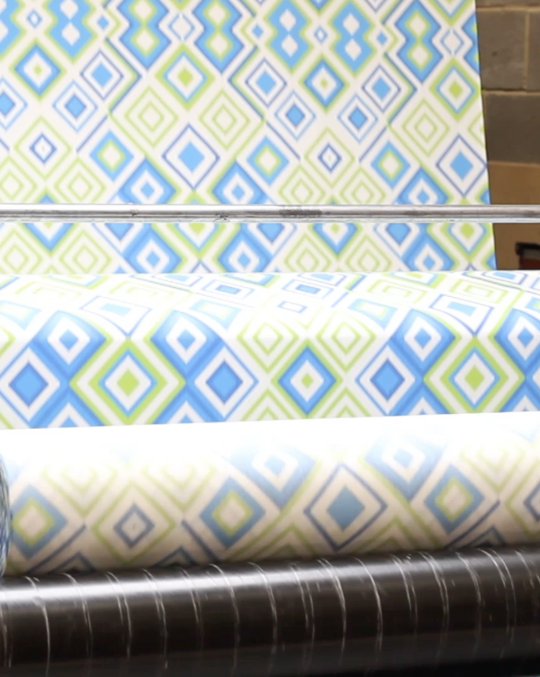 What is rotary screen printing?
Like traditional screen printing, this involves pressing printing paste or ink through a mesh onto the fabric – albeit using an advanced rotary printer and cylindrical screen.
Screens are produced for each of the colours, which are then loaded into our rotary printer to create custom fabrics up to 1.85 metres wide with up to 6 colours per design. These can either be your own design, or chosen from our catalogue of over 2000 designs.
Rotary screen printing using pigment inks meaning that these prints are ideal for curtains, drapes and products that will be in direct sunlight. This is because pigment inks contain properties that are UV light resistant
We take pride in our after-care. Once the screen print has taken place, we wash the cylinder screens off in-house. This preserves the screen engravement and means that they can be used time and time again. An ethical way of printing. The water is then processed through an effluent plant and then released back through to public water treatment plants.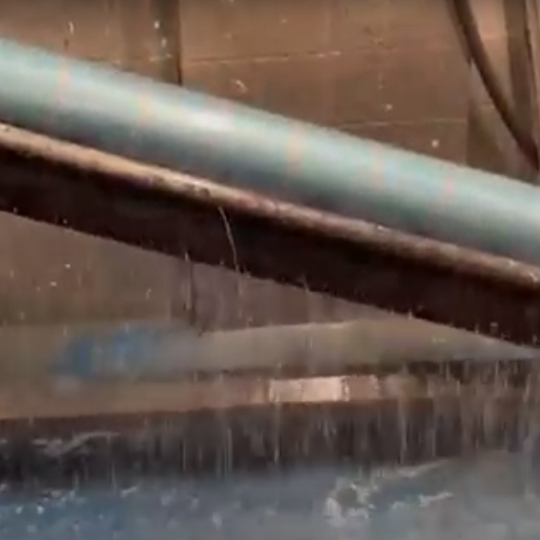 Colour Matching
Rotary screen printing is still favoured by many of our trade clients because of its fast print speeds and excellent value, and as part of the process, we offer a colour matching service where we mix all the colours in house to achieve the best possible result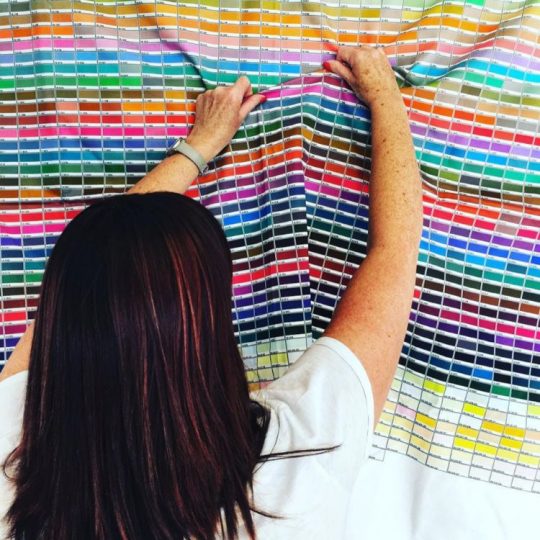 High volume textile print runs
If you need to produce custom-printed fabric in high volumes, rotary screen printing offers outstanding value for money, especially as prices are lower if the design requires fewer colours and the minimum order quantity for rotary screen printing is just 250 metres.
View Shop