Digital Textile Printing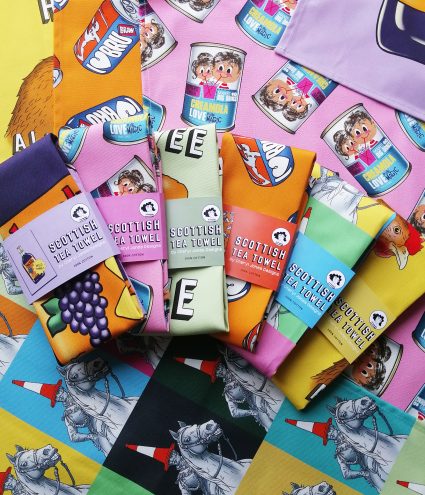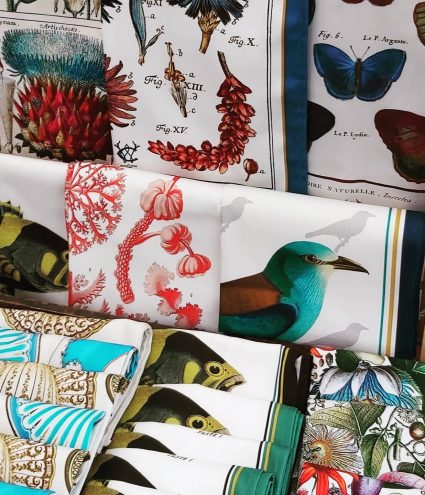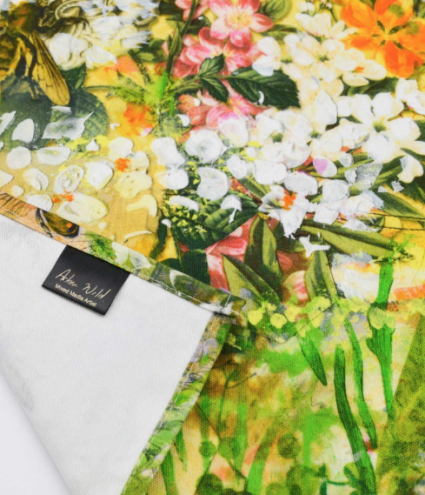 High quality digital textile printing across a wide range of fabrics for garments and accessories is one of our most popular services – and no wonder, as it allows the production of bespoke fabric designs in virtually any quantity. We use reactive inks printing onto naturally formed cottons which in turn boasts superior rub and wash fastness- perfect for home textiles
What is digital textile printing?
The process uses inkjet technology to digitally print on textiles and garments, making it a perfect alternative to screen printed fabric for producing single, one-off pieces, small to mid-scale production runs or even longer production runs. Digital textile printing starts with pre-treating the fabric with a liquid solution that helps it better absorb the colour before being fed through our advanced digital printer, which sprays the dye onto the fabric in tiny droplets. Once printed, the fabric must be fixed to make sure the design lasts, which can be done using steam, dry heat or pressure, or occasionally a combination of those.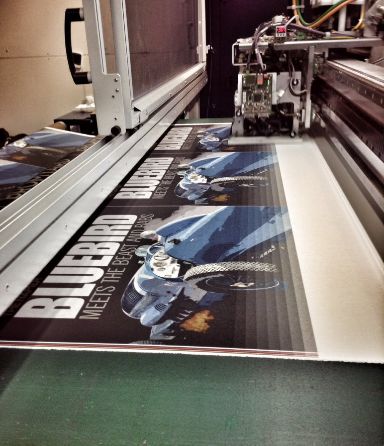 Digital textile printing using reactive inks
Our state-of-the-art digital printing machine, steamer and AVA design studio means we can create designs for anything from clothing to photographic canvases, with small minimum order requirements and competitive pricing. And as we use high specification reactive inks together with our advanced digital fabric printer, the end results are ideal for high-end fashion items, interior designs or any bespoke textiles that require ultimate wash and rub resistance, with a softer feel on the skin.
Digitally printed fabrics also present brighter colours compared with pigment printing, allowing us to print hundreds of colours particularly with photographic imagery. So all you need to supply is your design, either as a single repeat or an image, and the scale to reproduce it to.
We do also offer pigment printing for fabric by the metre which can be made for items such as curtains, items that are going to be in direct sunlight as pigment prints are UV light resistance whereas reactive prints are not. We as a company can offer both, allowing for a wider range of products and prints.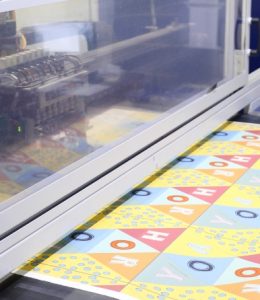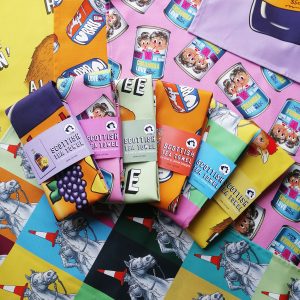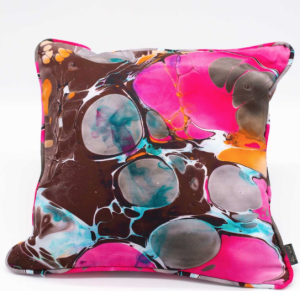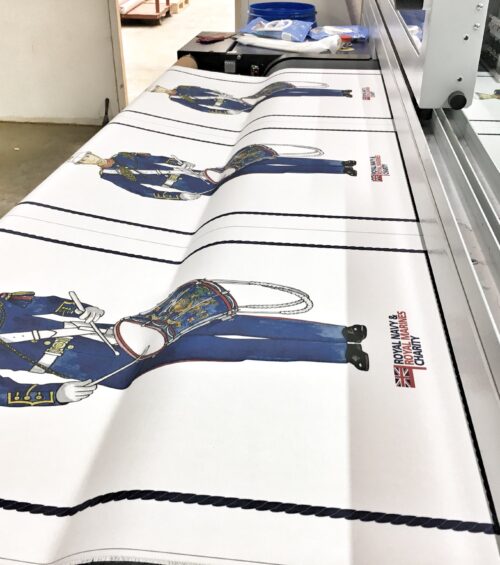 The perfect materials for digital fabric printing
Our digital fabric printing service is available from 1m lengths upwards across a wide range of materials. These include cotton, linens, viscose and more, with each fabric having its own unique settings on our advanced digital printers, which enables us to offer on-demand printing, short turnaround times and an exceptional service.