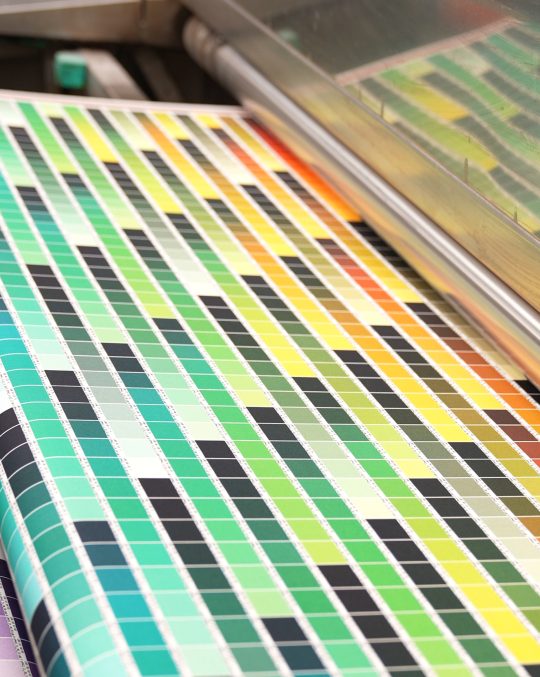 Efi Reggiani Power Reactive Digital Printer
The Reggiani Power printer is a 32 head printer which specializes in speed, it has the capacity to print 360 metres per hour. We chose this machine because it means we are able to have the capacity to take on more orders, get them printed quicker but still be able to maintain a high quality print. Click to watch a video of the machine in action! It has 8 colours: cyan, magenta, yellow, black, orange, red , grey and blue and each head has a DPI of 600 res. This machine is not only incredibly fast, it has a wide colour range and a fantastic print quality. Click to watch the machine in action!
A Four Step Process
In order to produce high quality prints and colours, reactive printing requires a four step process. Initially, all of our cotton fabrics have been coated with an alkali solution in-house. This helps the fixation and print clarity to be excellent.
Next, we then print customers designs directly into our coated fabric using a digital file (digital printing). At this point, the print is not fixed to the cotton fabric.
After printing, we then steam the printed rolls. It is at this point the reactive ink with the coated fabric reacts in the steamer at set conditions and the ink is fixed to the cotton fabric.
The final step is washing off. After steaming, the fabric is put through our 7 tank wash range. At this point, the alkali coating any unfixed ink is washed off. The last two tanks on the range are at 85 degrees, this is why our fastness is superb. Other types of printing, for example pigment would not stand up to this washing.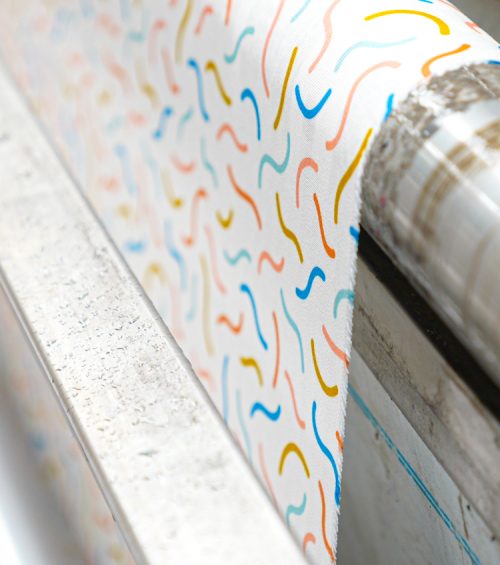 The perfect materials for digital fabric printing
Our digital fabric printing service is available from 1m lengths upwards across a wide range of materials. These include cotton, linens, viscose and more, with each fabric having its own unique settings on our advanced digital printers, which enables us to offer on-demand printing, short turnaround times and an exceptional service.